So if you travel by motorhome or you stay in a tent or bungalow, camping is a different way of traveling that allows you to get in touch with nature, meet new people and enjoy a disconnection holiday making friends. Going camping is an adventure that excites the little ones.
In Campings Tarragona we have everything prepared with the best family campsites in all of Costa Dorada and Tierras del Ebro and with a lot of activities that the animation teams have prepared for the little ones at home.
The Miniclub will be the first place where the little ones will want to go when they get up from sleep and where they won't want to leave! They will be able to enjoy the different activities in the company of the animators and where they can interact with more children like them.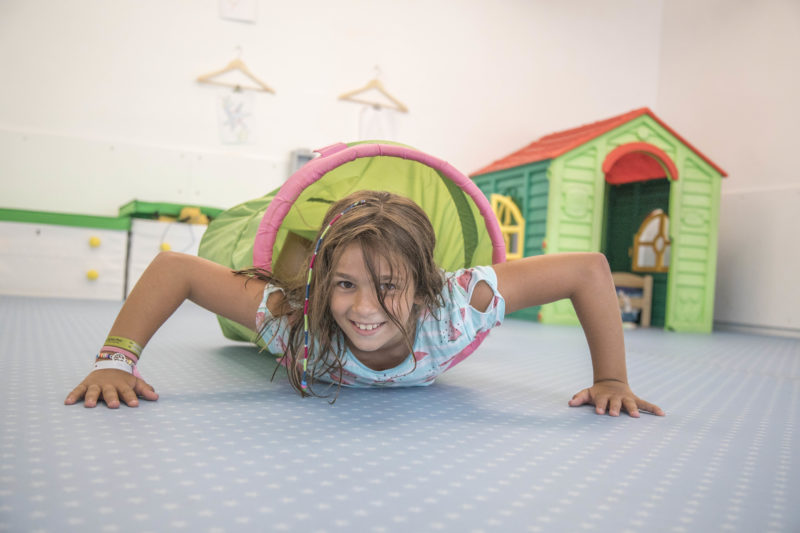 The little ones will have a great time enjoying the different activities that family campsites offer such as: sheet metal workshop, children's playroom, miniature golf, foam party, face painting, gymnastics, traditional games, pool activities, bouncy castles, crafts, and countless activities to have a great time.
Many of our family campsites have evolved so much that they are not only a campsite but are authentic holiday resorts on the seafront or between fascinating mountains where you can enjoy multiple activities for young and old. Thus, family campsites are a perfect option to enjoy time in the natural environment to create stronger bonds by giving us unique moments and joint experiences.
Campings Tarragona are the best option to spend a holiday where fun is combined with rest and with an environment with many possibilities. Do not think twice and come to discover the many camping options with children. Enter our website and find your campsite!