High season is not here yet, but we can already hear the spring footsteps. Yes, the nice weather is approaching and with it the desire to go out, to be in touch with nature and above all, to have fun with our loved ones. Experiences and adventures are waiting for us! But doubt falls on us when want to know how we can choose the best camping for our needs, one of the key points that will affect the development of our trip, that is why we need to choose wisely.
Today we will explain in detail how to choose your ideal camping to enjoy some fantastic holidays.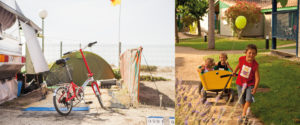 We suggest the following criteria:
BY THE SEA OR IN A MOUNTAIN VALLEY
The first and most important step is to choose the destination. At Campings Tarragona we differentiate between inland and coast campsites. Inland camping offer activities in the valleys, mountains, rivers and forests. In the warmer months, they are a perfect option to enjoy the nature and the milder temperatures.
On the other hand, coast campsites offer nautical activities, in the beaches, bays, seaside paths and the Mediterranean Sea. These are the best campsites to enjoy the summer holidays with the little ones.
SIZE MATTERS
Once we have chosen our holiday destination, we'll have to see what campsites are available in that area. When choosing, we must take into consideration the size of the setting. There is a difference between a small family camping and a big camping resort, from the services that are offered and its quality to the levels of relaxation.
ENTERTAINMENT AND OTHER SERVICES
Once we have chosen the camping typology and checked that it meets the minimum requirements, we must have a look at the facilities and verify that it has the services to guarantee our satisfaction.
Depending on the camping's category there will be more or less equipment and services: swimming pools, hot water, car washing, tennis courts, playground, gym… Increasingly, campsites try to offer the most services to cover the client's needs.
Regarding the entertainment activities, each time they become more indispensable. In general, the small ones can enjoy animation programs and there is also fun for the adults. This way, a good time is guaranteed for everyone.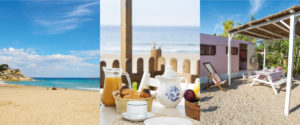 QUALITY
Campsites are classified in the following categories:
Luxury: each unit of camping space is around 90m2. They have excellent facilities and services like gym, spa or jacuzzi.
1st category: each unit of camping space is around 72m2 and they have cafeteria, restaurant, supermarket, sports facilities, areas for kids, internet, and entertainment and laundry services.
2nd category: each unit of camping space is around 60m2 and have services like restaurants, supermarkets and laundry among others.
3rd category: each unit of camping space is less than 60m2 and they offer basic services.
And finally, use all this information to choose your camping in our web campingstarragona.com and enjoy a great holidays!