If you are thinking of a few days of disconnection, with children, with your partner or with friends, pack your bags and book your camping now!
September still saves us days with high temperatures, perfect to enjoy the beaches or mountains and less crowded. Take advantage of the last days of vacation and extend your summer enjoying a camping getaway in the province of Tarragona.
And why the campsites in Tarragona?
In Campings Tarragona we have campsites by the sea, perfect to enjoy a getaway during the month of September and finish the last days of summer at the seafront. Our beaches are of fine sand and with mild, shallow temperatures and with the crystal clear waters where you can enjoy long walks at sunrise or sunset in the company of the little ones at home.
On the contrary, if you are already tired of the beach and prefer the interior, you can also enjoy a walk through our mountains. We have more than 200 walking routes between beautiful valleys that will take you to natural pools, ravines, tops of more than 1000m, pine forests where chicharras sing … And where you can enjoy a magnificent gastronomy. Populations such as Prades, Vilanova de Prades, Capafonts, Falset, Horta de Sant Joan, Gandesa … will make you fall in love with its cobbled streets and balconies with colorful flowers.
You can also spend an amazing family day at PortAventura, the best rated park in all of Europe! You can enjoy the attractions of the 5 thematic areas that the park has, a joy for the whole family.
Cultural activities
Another of our main dishes is the great cultural arrival that goes from the Romans, to modernism. During this month you can visit the different routes, visit monuments such as El Pont del Diable, the Cathedral of Tarragona, the Roman Amphitheater of Tarragona, the Monastery of Poblet, the Monastery of Santes Creus … And understand our culture so tied to our territory .
September is a perfect month to enjoy the different major parties such as Santa Tecla in Tarragona, where you can see shows, castellers, music, concerts … But not only the capital dresses up, but you can also enjoy the Major parties of Reus, Torredembarra, Tortosa, Gandesa …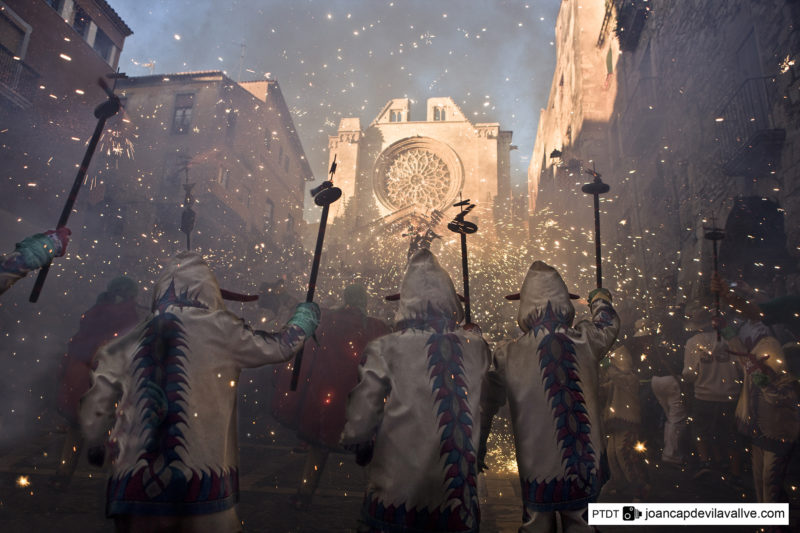 And if you are a nature lover, don't forget to visit the Ebro Delta, which in September presents its most impressive golden color. The golden color is given by the spike of rice that is about to be harvested. You can take advantage of this moment to participate in the different parties of the harvest that are celebrated throughout the month.
© Ajuntament de Deltebre
As you can see, September is a perfect month to disconnect with a camping getaway and end the holidays with charged batteries. Enter our website and find your ideal campsite among more than 50 options!